We find the right candidates for your organisation   
In times of high change dynamics, Dr. Heimeier Executive Search sees itself as a link between lasting values and evolving markets. We give you comprehensive advice when defining existing and future requirements of your management set-up and thus work with you to establish the basis for the successful candidate search. To this end, we look at the corporate and role-related environment as a whole and develop the right search profiles with you, which include your market position and corporate goals as well as your culture as key factors.

We are your sparring partner and advisor when it comes to making important corporate decisions
Modern executive search consulting must be able to adapt to the rapidly changing challenges at top management level. Practically every client nowadays addresses changing requirements – whether it be due to change processes within the client's company, changes in the markets or social change.
Methodological expertise, assessment confidence and systematics are natural elements of the consulting process. We represent your company, your business model and the vacant position in the candidate market. The basis for this stems from the many years of management and consulting experience built up by our partners and consultants. We also use this expertise to manage complex selection processes with the necessary routine and the aim of attracting the right candidates for you.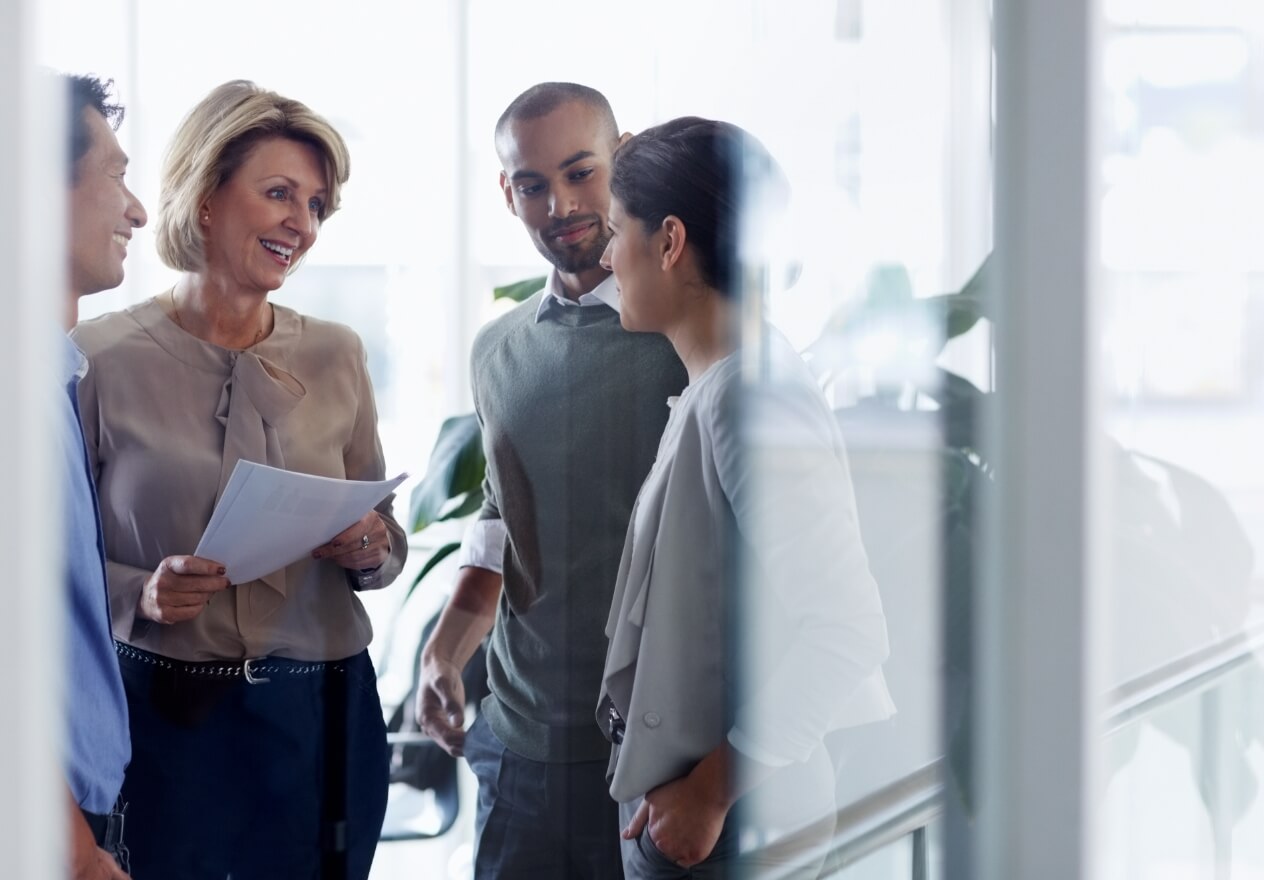 A fundamental element of any search is the qualified direct approach. One aspect that goes without saying here is the personal market introduction of our consultants and our research teams with established and resilient contacts and networks in the respective target industries of our customers. Beyond the direct approach, Dr. Heimeier Executive Search also offers covert, target group-specific insertion where required.   
Our self-understanding of a trusting relationship with our clients is a characteristic of everything we do. We see ourselves as a sparring partner and advise you when it comes to making important corporate decisions. We are also a dependable advisor to our candidates and support them throughout the entire project cycle, up to and including the signing of the contract and the onboarding process. Particularly in volatile times, this holistic approach and the role of our consultants is becoming ever more important.
Since 1989, Dr. Heimeier Executive Search has been a member of IMD International Search Group, a world-leading association of more than 150 executive search consultants at over 30 major business locations in 20 countries. The members are among the leading medium-sized businesses in their respective countries, with strong local networks and established structures. IMD enables our clients to meet the usual high standards with excellent knowledge of the local conditions and requirements.
The group is a guarantee of high performance, consistent global standards and a high level of authenticity of our services.
Besides supervisory and control-related tasks, they are sparring partners and experienced heads for the company management and form the professional link between the various shareholders and the management. The issues nowadays often go beyond a company's strategic direction and also cover matters of ownership structure and family as well as macroeconomic and social trends.
Dr. Heimeier Executive Search supports its clients with matters concerning the organisation and composition of suitable supervisory board and advisory board structures. When filling individual advisory board positions, we don't just rely on industry networks or 'big names', but also focus on the objectification of the search and selection process. In addition to industry- and position-specific knowledge and skills, we especially concentrate on working out an individual's particular suitability and ability to take on a corresponding role and responsibility. Potential supervisory board and advisory board members are approached solely by the consultant responsible for the project.
In addition, selection processes backed up by aptitude diagnostics also provide the candidates themselves with greater certainty with regard to their suitability for the future role. Such processes also offer employees and managers who apply for internally advertised positions an objective, reliable and fair assessment of their competencies, skills and potential. Medium-sized companies are now also taking advantage of the possibilities afforded by systematic diagnostics when making important personnel decisions. In rapidly changing markets in particular, the procedures provide additional opportunities to objectively benchmark existing and future leadership and management requirements. 
Dr. Heimeier Executive Search has decades of expertise in the conception and organisation of diagnostic procedures, from the interview-based audit to complete assessment centres. Here we take a multidimensional approach, which usually includes a psychometric test, a skill-based interview, including the discussion of different management situations, complex case studies and interview simulations.
Application areas
Dr. Heimeier Executive Search provides management diagnostics for a wide range of application areas.
Support and validation of selection decisions when filling management positions and other key roles  

Identification of high-potential employees within the company as part of systematic personnel/succession planning measures

Strategic development of managers/personnel: identification and determination of learning fields for internal high-potential employees to enable the planning of development measures based on needs 

Individual assessment of the current position of managers/top performers as part of their career planning

Restructuring / strategic realignment of companies 

Changes in shareholders/management or company mergers 

Mergers and acquisitions / HR due diligence 
Range of services and methodology
Our aim is to offer our clients the optimal balance between outlay and quality of results. We make sure of this with proven procedures characterised by their objectivity, reliability and validity and based on scientifically recognised models. Using our multi-method approach of combining coordinated procedures and tools, including careful reflection on results with the respective candidate, we create a differentiated picture of personality and motivation as well as attitude, skills and potential. The discussion of findings and results is a key element of our diagnostic work. In addition to the high quality of the results, it also guarantees the necessary acceptance among all of the parties involved. As a rule, we provide our diagnostic services based on the four-eyes principle in consultant tandems, where the focus is on personal contact rather than virtual formats when it comes to the implementation.
Our consulting services in detail: 
Development of skill-based job specifications and profiles  

Individual assessments to back up decisions made in the course of personnel/management selection

Potential analyses for identifying high-potential employees or prior to support measures in the context of manager development, succession planning 

Management audits 

Online assessments for selecting university graduates/trainees, sales staff and selected specialists 
Impressions and results are presented in structured reports. In addition, we present the results to our clients in person with corresponding discussion and advice.
High standards and real expertise
With our highly experienced team, Dr. Heimeier Executive Search offers competent and reliable results and assessments in matters related to aptitude diagnostics. At the same time, dealing responsibly with clients and candidates is our top priority, especially in challenging and humanly difficult initial situations. Our consultants' expertise gives our customers the opportunity to validly assess any insights gained and incorporate them into future decisions in an appropriately weighted manner.